If you're looking to get out of the city but you're short on time, there are plenty of options in and around Brisbane. In fact, you don't have to do tonnes of driving to find a satisfying adventure and be home by early afternoon. Without further ado, here are 7 great half-day trips from Brisbane – all which provide a much-needed escape from the daily grind.
Anstead Bushland Reserve
Located just 30 minutes drive from the CBD, Anstead Bushland Reserve makes for a great little afternoon or morning adventure. The reserve is family and dog-friendly, has lots of flora and fauna, picnic areas, gorgeous river views and the remains of an old basalt quarry. There are also BBQ facilities, toilets and a children's playground on site and if you're in the mood for a picnic, this is one of the best spots in Brisbane.
If you follow the three-kilometre circuit, you'll experience the majority of the 130-hectare reserve. Even though we didn't have a picnic here, upon seeing the reserve's ample grassy fields, we decided we're coming back to do just that. There's not much to see of the old quarry, although history and nature lovers will enjoy the remains that lie beside pleasant views of the river.
Cedar Creek Swimming Holes – Half-Day Trips from Brisbane
Cedar Creek Swimming Holes would have to be one of my all-time favourite half-day trips from Brisbane, due to its waterfalls and rock pools surrounded by subtropical rainforest. To get here, drive 40 minutes from the CBD, through Samford and continue on Cedar Creek Road until you get to the end. The walk here is a little challenging for the less abled, so be warned. However, after a kilometre, you'll reach the falls.
The good news is, on the way there are numerous rock pools that you could laze in, which is particularly handy if you're not up for doing the walk, hop and step-up over boulders which line the river. If you take some food, Cedar Creek Swimming Holes makes for the perfect half-day adventure. This is one of Brisbane's all-time best lazing spots.
Dayboro
Another one of the best half-day trips from Brisbane, Dayboro is a cute little town that lies near Cedar Creek Swimming Holes, so you could combine the two for a cracking day out. However, if you're short on time, the town alone makes a perfect half-day trip, as it's 45 minutes drive from the city, yet it will make you feel you're miles away.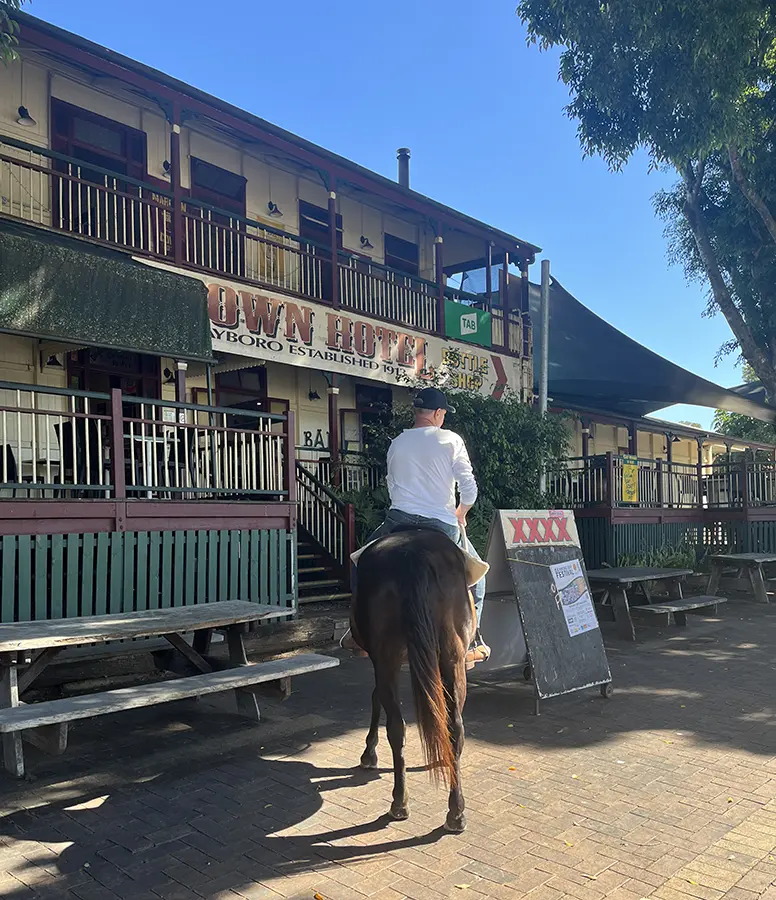 Dayboro takes pride in its heritage, so you could marvel at its buildings and/or enjoy the town heritage walk. Dayboro also has a strong creative community which will keep you entertained for a few hours. Additionally, it's a haven for foodies, as you'll find artisan food that people travel miles for.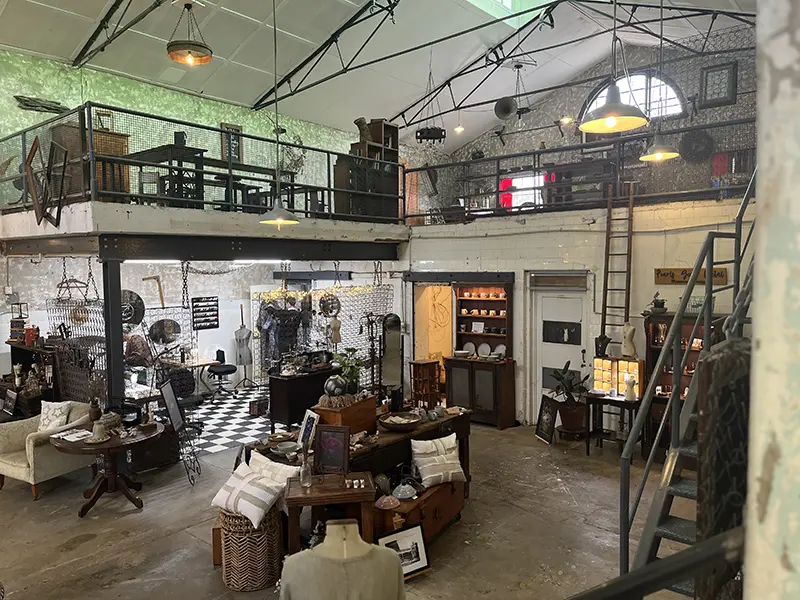 Dularcha Railway Tunnel
History and nature lovers should put this on their list of half-day trips from Brisbane, as Dularcha Railway Tunnel is heritage-listed and lies amidst rainforest plants. It's an hour and 15-minute drive from the CBD, so a couple of hours exploration will turn this into a good half-day trip. What's there to see? You can walk through the tunnel – which is family-friendly – and listen to the lively colony of bats which have made the tunnel their home.
The tunnel is 95 metres long and is frequented by both bicycle and horse riders. However, there's also a walk which circumnavigates Dularcha National Park if you're up for it. You can read about my experience doing just that here. The tunnel is also a haven for photographers and it lies close to Australia Zoo, so you could combine the two and make a day of it if you wish.
Glass House Mountains
If you're looking for half-day trips from Brisbane with a bit of physical activity, why not climb one of the glass house mountains? Just over an hour's drive from the CBD, the Glass House Mountains are a gorgeous region for nature lovers. Additionally, the best part is there's a mountain for everyone if you're an able-bodied person.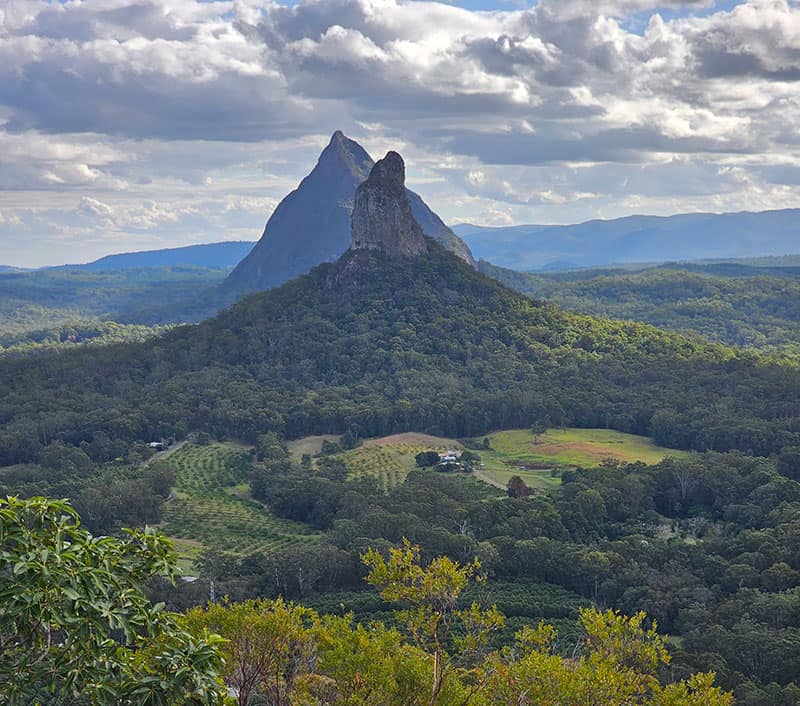 I've recently climbed Mt Ngungun, Mt Tibberoowuccum and Mt Tibrogargan, which are listed in order from least to most difficult. Mt Ngungun is an excellent walk which you could do round-trip in an hour and a half. It's an easy ascent with rewarding views. Mt Tibberroowuccum is a nice Goldilocks walk – not too easy and not too hard, while Mt Tibrogargan is more for the confident walker who doesn't mind heights. Combine one of these with the Lookout Café for an excellent half-day trip.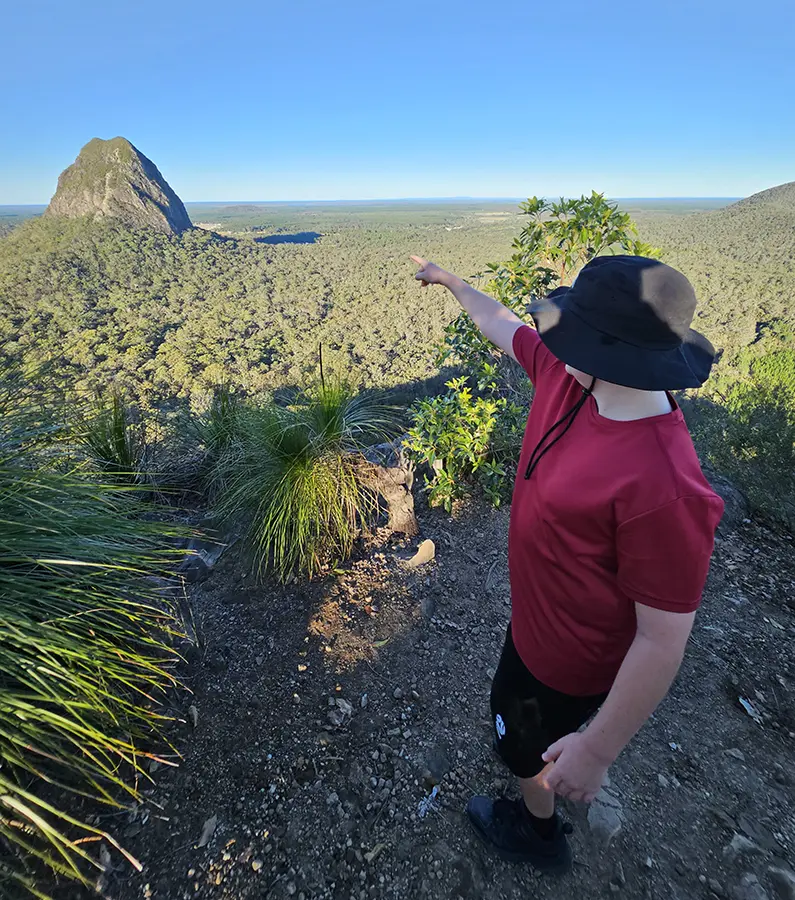 King Island
Not to be confused with King Island in Tasmania, Brisbane's King Island provides one of the most unique half-day trips from Brisbane, as it's inaccessible at high tide. However, during mid to low tide, King Island is a fun place to explore and it's even dog friendly. About a 45-minute drive from the CBD, the island is not a big place. In fact, you could walk to it in about 20 minutes and circumnavigate it in less time than that. However, if you take the time to explore its treasures, it can easily make a fun half-day out.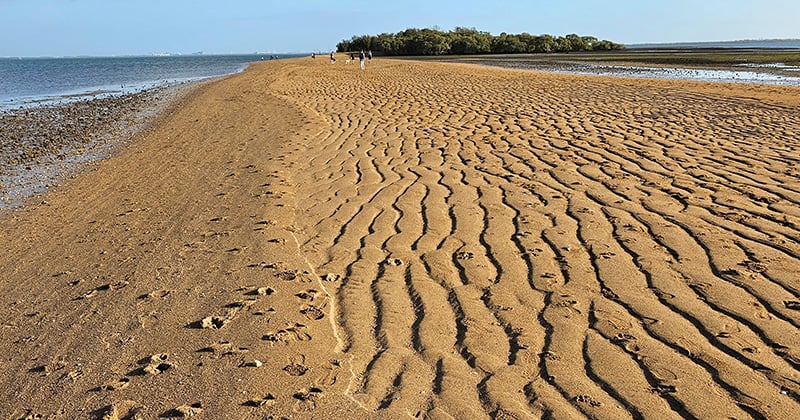 So what's there to do here? There's fishing and boating, and you can explore the mangrove areas, rockpools and seagrass colonies, and marvel at the island's strange creatures and patterns. There's also a little bit of history on the island, as a family lived out here for three years in the early 1900s. However, the back of the island is where I had the most fun, as the island stretches out quite a way. King Island is also an excellent place for a sunrise or sunset walk, provided you get your timing right.
Redcliffe
I love Redcliffe – it's my favourite bay/beachside Brisbane suburb. About a 40-minute drive from the CBD, Redcliffe makes for one of the most excellent half-day trips from Brisbane, as it's a great spot for history and sun lovers, it's really multicultural and has a thriving hospitality strip. Must-do experiences include the famous Sunday markets, Redcliffe Jetty and Settlement Cove Lagoon – which is an excellent place to cool off.
Redcliffe also has some history with the Bee Gees, who lived out here for almost two years. There's a Bee Gees walkway dedicated to the famous brothers and if you can be bothered, the house they lived in can be viewed (from the outside only) in the next suburb of Scarborough. Redcliffe is also a top spot for foodies, with places such as Yabbie Road – famous for its fish and chips – and the Big Kid Ice Creamery, which dishes up 44 flavours of mouth-watering decadence.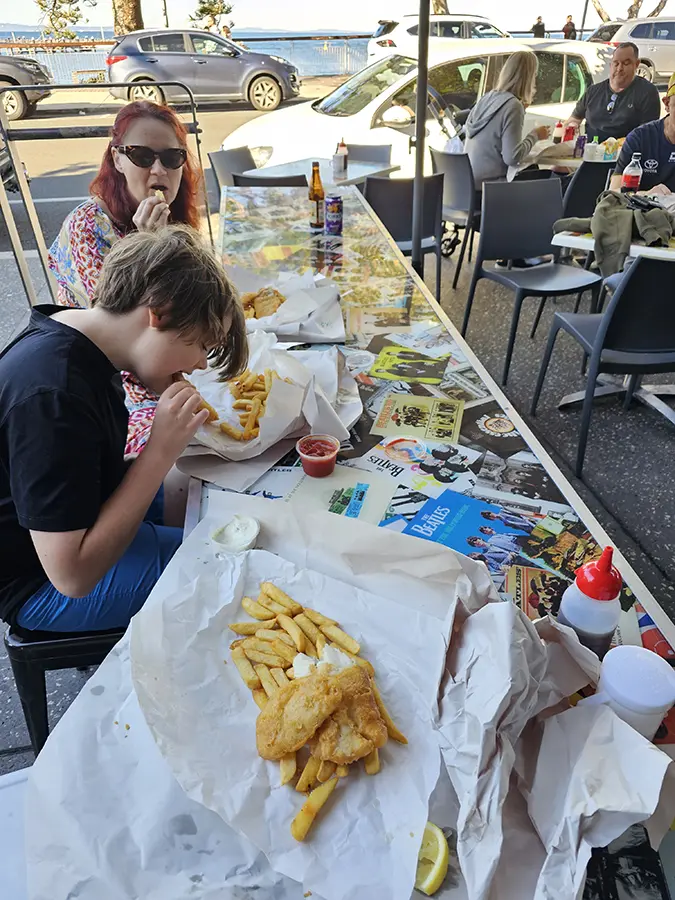 There you have it – 7 of the best half-day trips from Brisbane, all which prove you don't have to drive miles or spend hours to have a grand old time. In fact, with any of these places/activities, you could easily get home in time for lunch or to mow the lawn!
Enjoy.